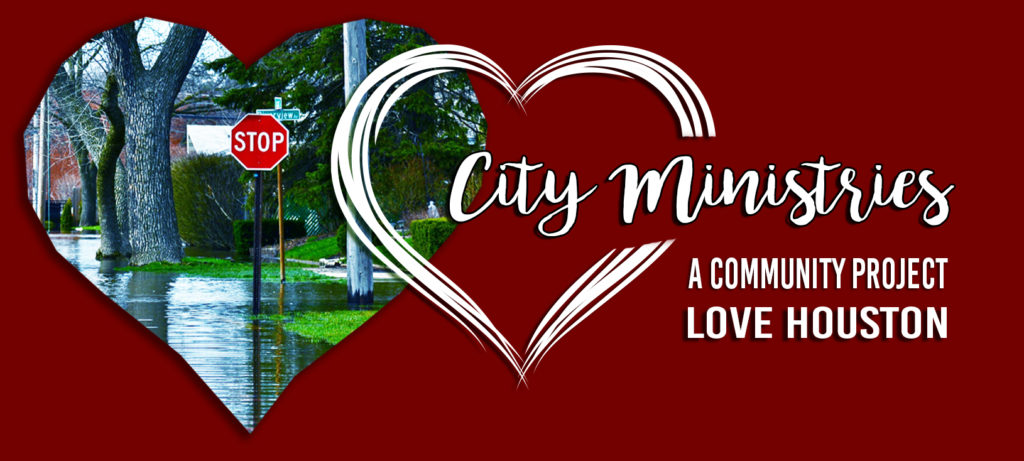 City Ministries is responding to the devastating effects of hurricane Harvey by launching a collaborative community project called "Love Houston".  We are partnering with Churchome Jesus Is Projects to collect needed items, Audrey Seda- Founder of Anchor/Hope Films to expand the network and procure shipping options, Mark Baysinger of OnTheMarkSeattle.com – to coordinate warehouse space, Pacific Northwest African American Quilters for wonderful quilts to bring comfort, and Austin Disaster Relief – for distribution in Houston, with more to come.  Our hearts are moved as we see Houstonians reaching out and helping each other, rescuing each other, boarding people in their homes, and sharing. We want to help them help each other!'
Click here for donation list.
Love Houston Update & Plan – October 9, 2017
Phase I – Collect items needed immediately following the Hurricane 
September 1-30
We collected clothing, hygiene items, toys, shoes for babies, children, men and women to help families take a small step towards a new normal.
4 Thursdays in September: packing, sorting, labeling, storing with volunteers from City Ministries, Churchome and the local community for a total of 200 boxes.
      October 5-8
First week of October 3 team members rented a U-Haul and filled it with 88 boxes drove it to Alaska Air Cargo in Seattle, WA for the trip to Austin – we are working with Austin Disaster Relief.
Click here to read full update.
PARTNERS- If you would like to partner with us please email LoveHouston@citymin.org