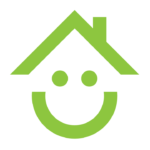 "It is very encouraging to see a strong community partner like City Ministries Child Placement Agency step up to get licensed and partner with the King County and DCYF to meet this very critical need-providing safe, nurturing homes for children in crisis."
Kathy Lambert
King County Council Member, Dist 3
Churchome  launched its own foster care agency to help meet the needs of children in the State of Washington and in particular King County.
In Washington State, alone, there are more than 10,000 children currently in foster care – a 22% increase over the last two years. Statistics are projecting an even greater increase over the next five years.
Last year in Washington State, over 19,000 children needed a safe place to stay…they needed a foster home. While some of these children went back home or to live with relatives, thousands remained in care.
Opening your heart – pray for more foster parents, volunteers, and resources.

Opening your home – become a full or part time foster parent or respite provider.

Volunteering your time or professional services (RN, Dentists, MD, MSW, Licensed Counselors)

Becoming an agency volunteer (childcare, tutoring, mentoring, etc.)

Giving financially of your resources or in-kind donations.
We believe every child is a blessing from God and foster children need the love, safety and security of a permanent home and family.
   Agency Phone Number: (425) 739-1191